The Department of Art and Art History is equipped with a wide range of facilities, including painting and drawing studios; 2-D and stop-motion animation labs; darkrooms and a high-end digital imaging lab; printmaking and book arts labs; traditional wood, metal, and ceramics studios; an array of digital sculpture tools; a digital video studio and editing stations; a Cintiq lab; individual studio spaces for Seniors; and much more.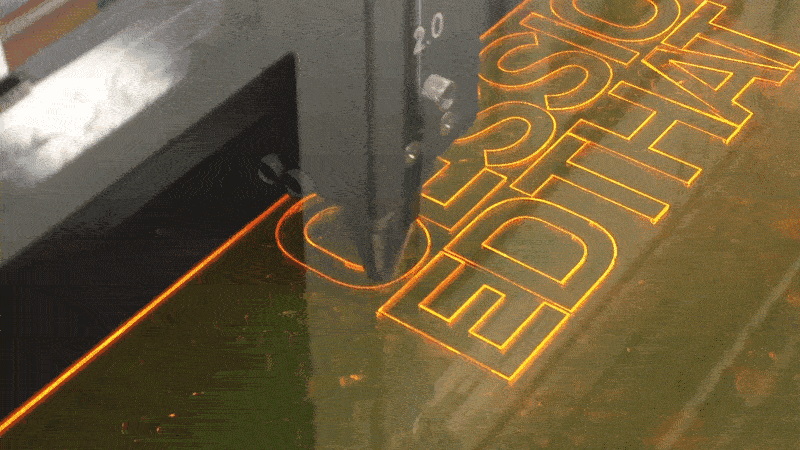 The Universal VLS660 laser cutting system opens up endless possibilities for printmaking with the laser etching plates, as well as in bookbinding, industrial design, screenprinting, and letterpress.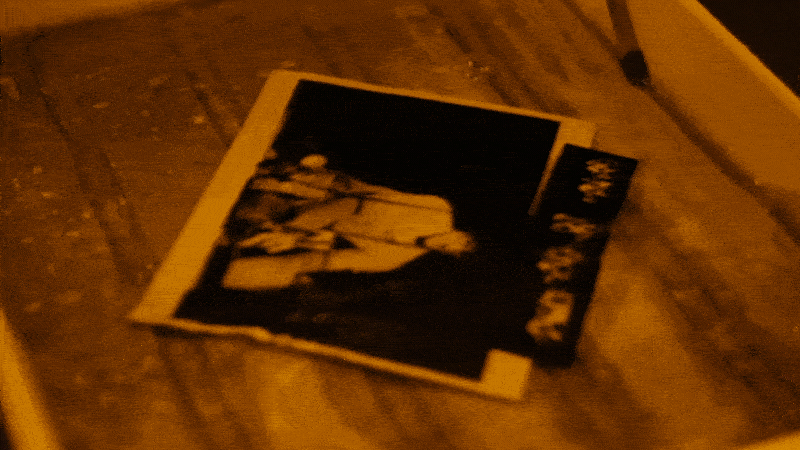 Our Darkroom facility in Drama Music Building RM 119A includes a large "gang" darkroom with 15 workstations, 2 film rooms, and 2 large stainless sinks for all processing needs; and 2 advanced darkrooms equipped with 8 enlarger stations, a non-silver exposure unit for alternative process work, and a shared 10-foot stainless sink. The advanced darkroom is set aside for the use of advanced undergraduate students in courses such as Large Format, Advanced Photography, Senior Projects, Independent Study, and graduate students.
---
Digital Art Services Lab (DASL)
The UConn Digital Art Services Lab (DASL) is a photographic output service bureau run by the Department of Art + Art History to support student curricular needs and faculty research. Located in ARTB 103, our primary service is to print photographic digital inkjet prints; however, we also offer services in digital capture and print finishing. We are equipped with state-of-the-art large-format Epson printers using pigment inks and piezography, various scanners and digital capture options for film, cold mounting of prints, and large, galvanized steel walls to use magnets for quick display of photographs for proofing under high CRI lighting. We stock a variety of substrates for student projects or work with custom materials provided by users.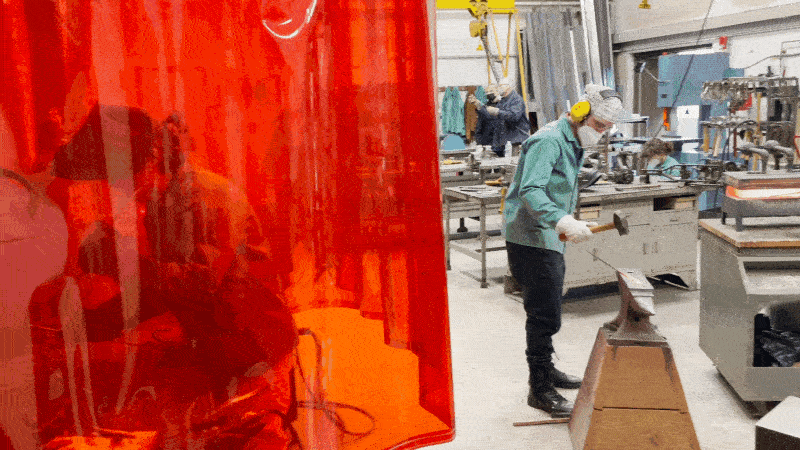 Our metal shop provides students with a safe space and tools necessary to explore techniques in metal working. Students may use the metal shop during courses such as sculpture and installation or, with permission, on individual projects. Students are required to work under the supervision of the shop monitor or the shop manager, Gary Krewson. The metal shop is part of the hub for a collection of tools known as Digital Arts Materials Lab, that includes equipment for 3D printing, plasma cutting, and a CNC router.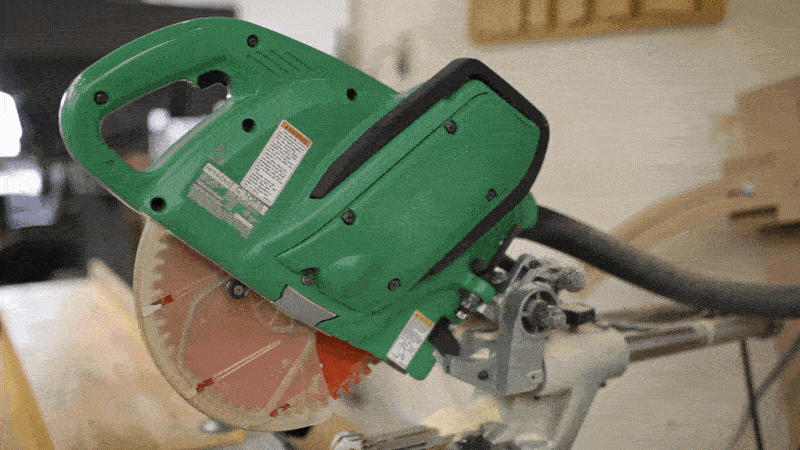 Our wood shop provides students with a safe space and the tools necessary to explore techniques in wood working. Students may work in the wood shop during a sculpture or installation course. Work is always conducted under the supervision of a shop monitor or the shop manager, Gary Krewson. The wood shop is part of the hub for a collection of tools known as Digital Arts Materials Lab, that includes equipment for 3D printing, plasma cutting, and a CNC router.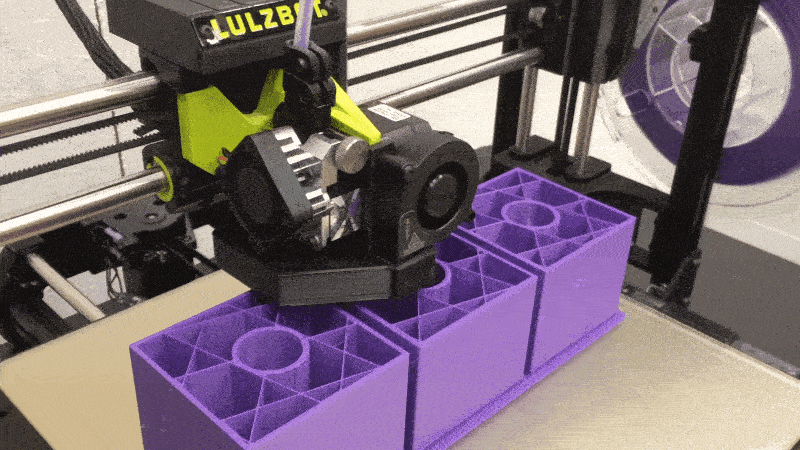 3D printers allow for rapid prototyping and are used throughout Industrial Design and other concentrations.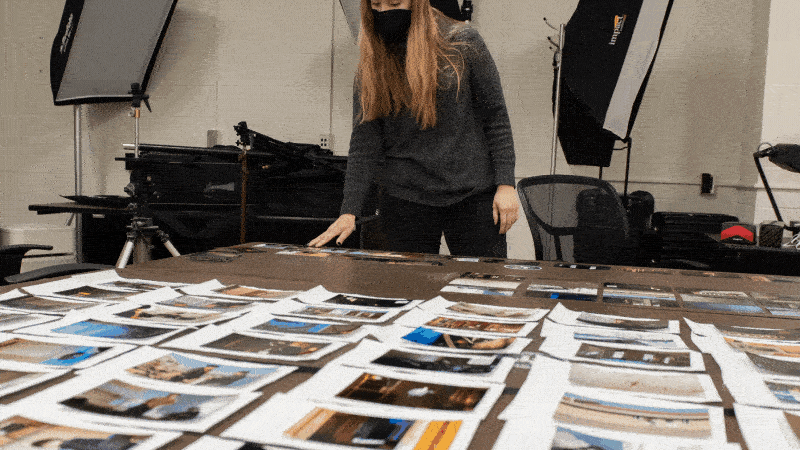 The photo studio is located in ARTB 101. The Department provides classroom space that doubles as a fully functional lighting studio with strobe and cold lights, tripods, backdrops, and a digital tethering/editing station, all available for check out. Time may be scheduled for individual use once a student is certified.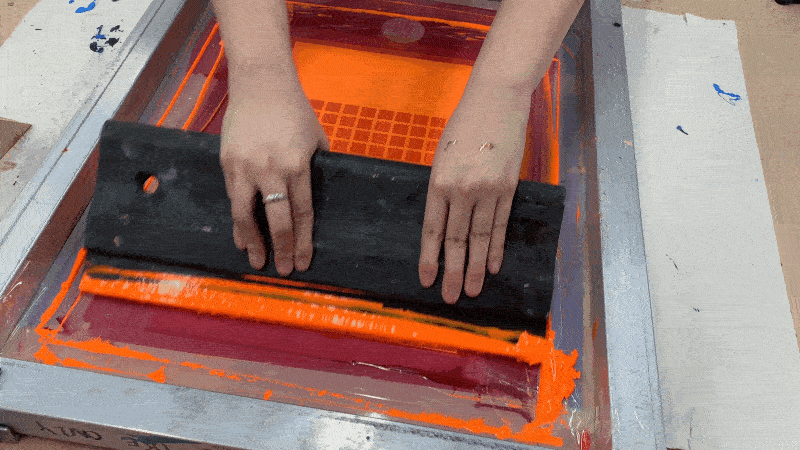 The screen-printing area includes a Nu-Arc screen exposure unit, a 52"x 63" (frame size) AWT One Man Squeegee vacuum unit, table-top printing units, and a screen reclaiming sink with power washer.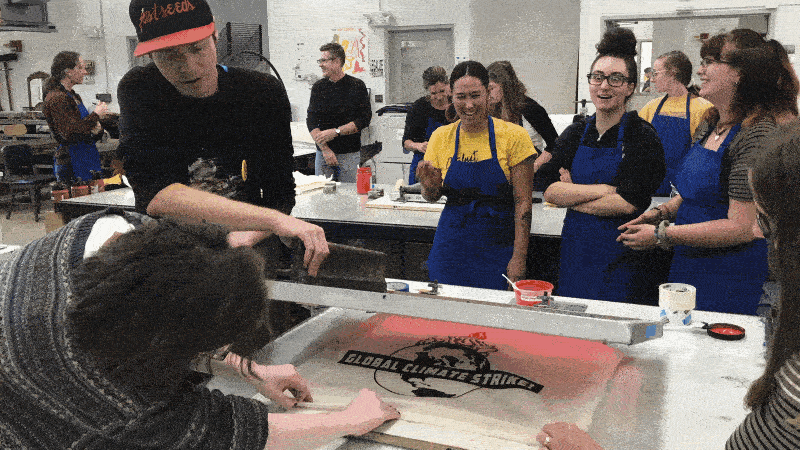 The Printmaking Studio is located in the lower level of the Merlin D. Bishop Center. The facilities are equipped with
---
Painting and Drawing Studios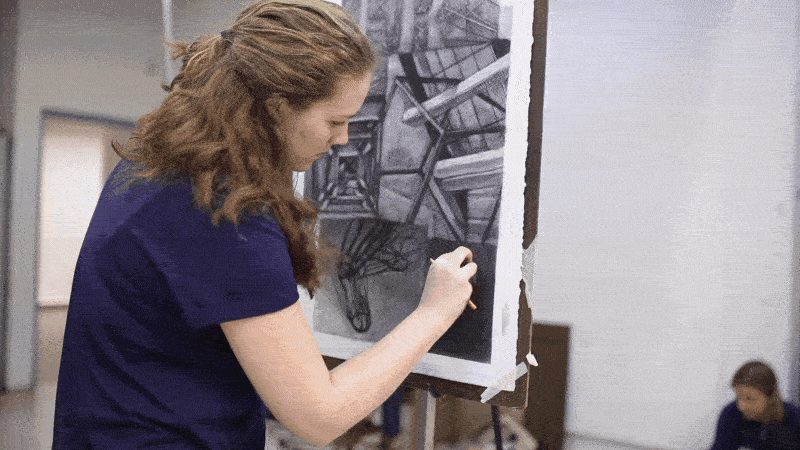 Painting and drawing studios are skylit and offer students the space and time for all size and mediums of work.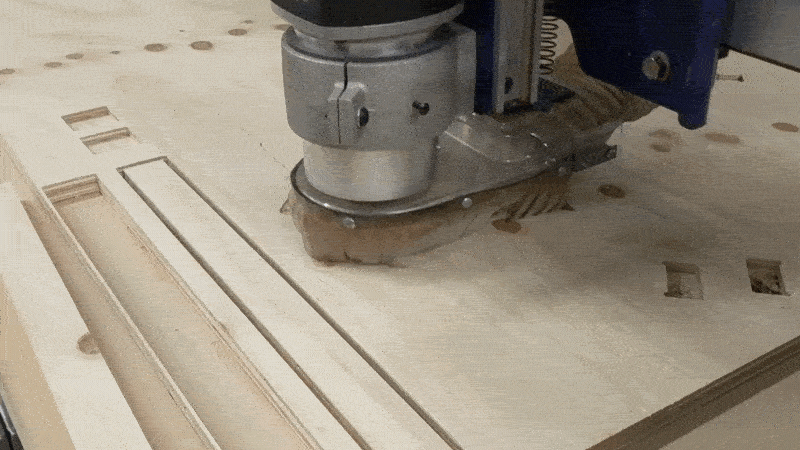 The CNC router is located in the Woodshop and is a workhorse for student and class concepts.
---
Ceramics Lab & Ceramics Studio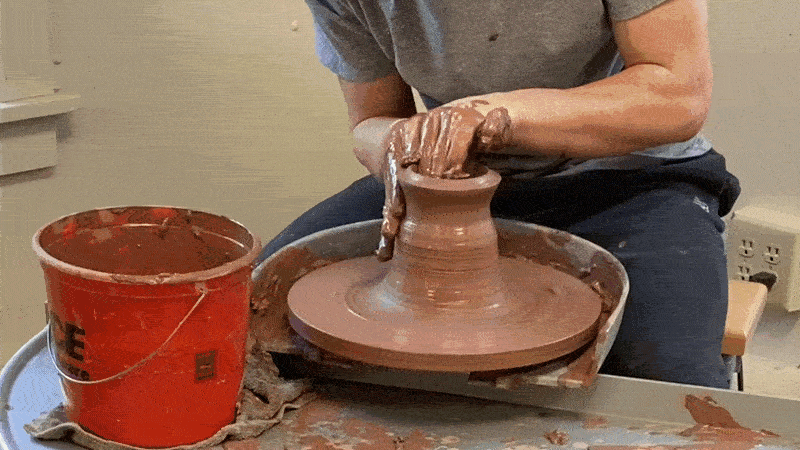 The ceramics lab located in Art Building RM 117 provides space for students to hand build their ceramic works. The space also provides access to newly acquired kilns. The ceramic art studio located in a separate building but within walking distance to the art building (near the campus bookstore) houses several pottery wheels, kilns, and more hand building space.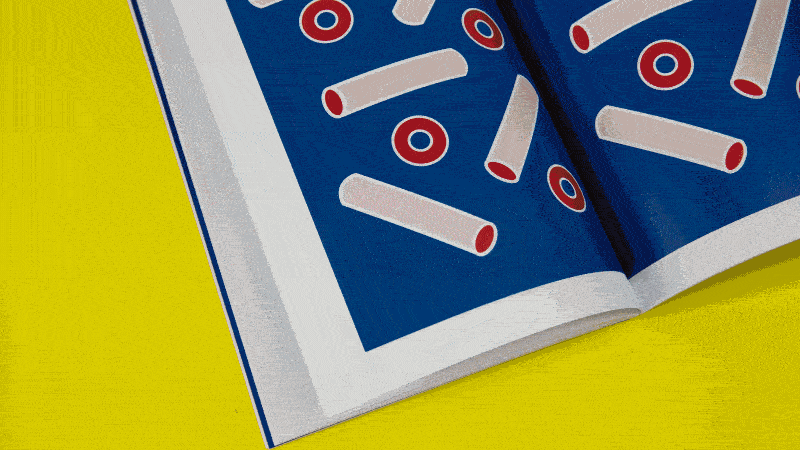 The book binding area includes a hot glue binding machine, book presses, finishing presses, a ring wire binding machine, and a guillotine paper cutter.
---
Individual Painting Studios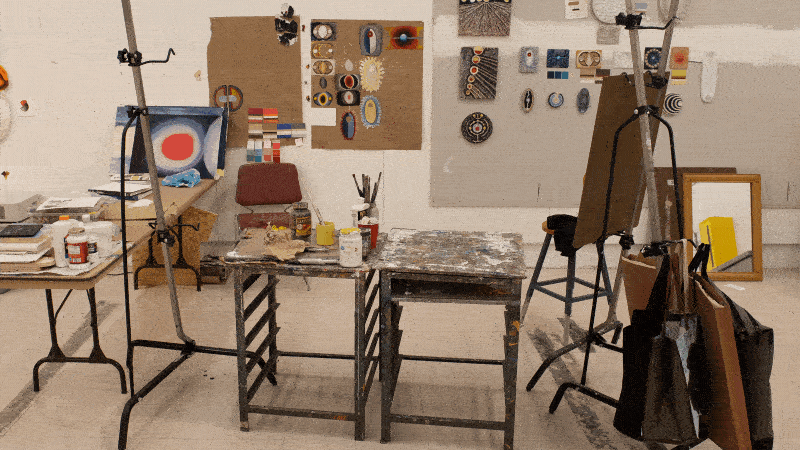 Advanced Painting Studios are able to use dedicated individual studio spaces in the Art Building for a semester or year.
The letterpress area is equipped with a Vandercook 219AB press, a Vandercook #4 press, two letterpress hand proofing presses, Photo-polymer plate bases and exposure unit for plates along, as well as cabinets of metal and wood type.
---
Animation Labs: 2D & Stop-Motion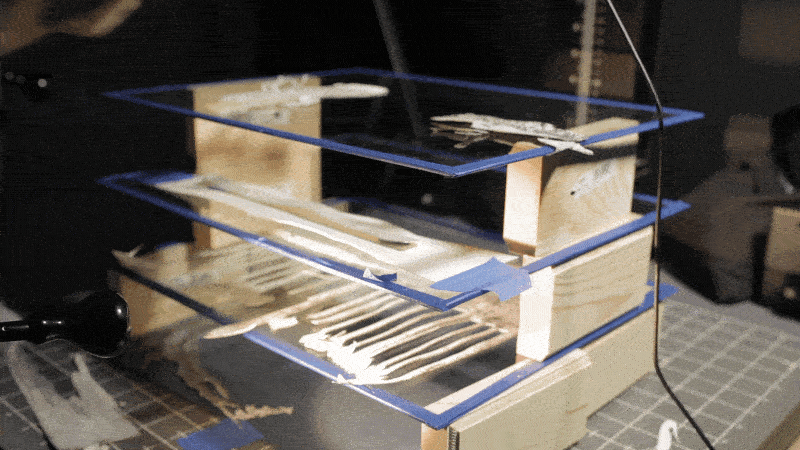 The Animation Labs in Bishop Center 210 and 212 are a creative hub between Illustration/Animation and all of our Studio Art Concentrations, as well as our MFA Program, Theater, and Puppetry. In animation courses the emphasis is on creative exploration while developing technical skills that allow students to fully realize inventive time-based projects. Students are exposed to a wide variety of tools and materials here with which to create work.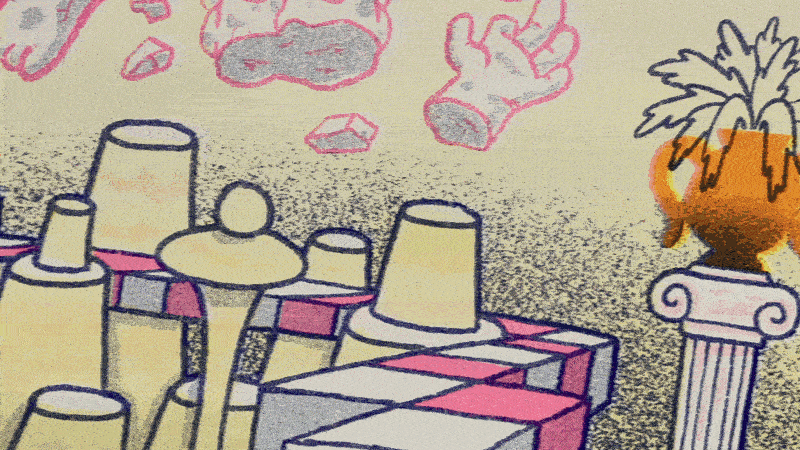 A two-color RISO MZ790 printer is located in the Printmaking Studio, available for use with faculty supervision. The Lab boasts 10 color drums for the RISO currently (Yellow, Green, Orange, Black, Brown, Fluorescent Pink, Medium Blue, Sky Blue, Flat Gold, and Red).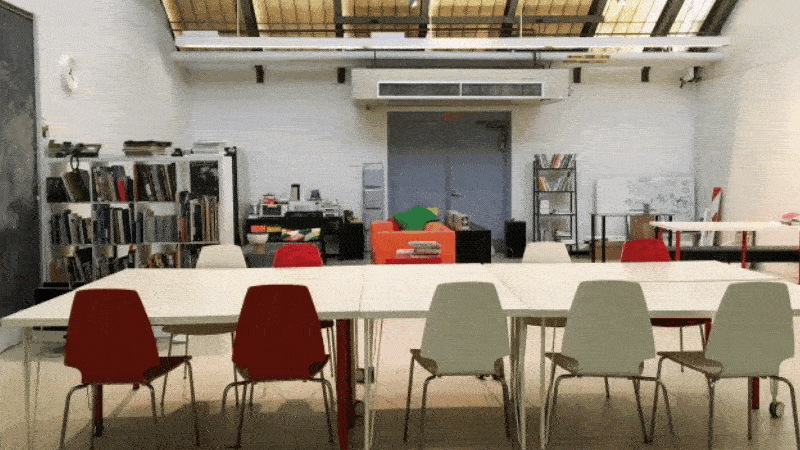 Design Center, which makes its home in Art Building 108, is our award-winning student graphic design studio in which students receive academic credit for participating in client-based projects. Design Center offers a ranger of services including, advertising, brand strategy, editorial, digital, marketing, and motion graphics. This environment provides valuable professional practices activity for our students as it serves the community.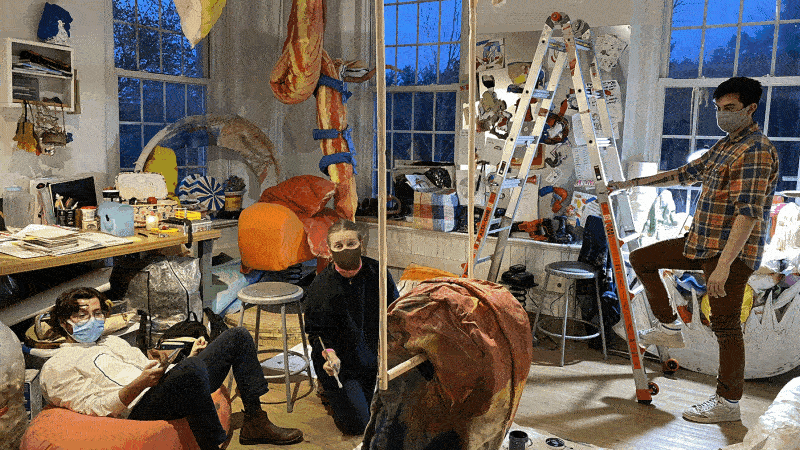 Graduate studios are located in Kirby Mill providing large studio spaces with exceptional light in which the grads work together within a sense of community.
---
Visual Arts Installation Space (VAIS)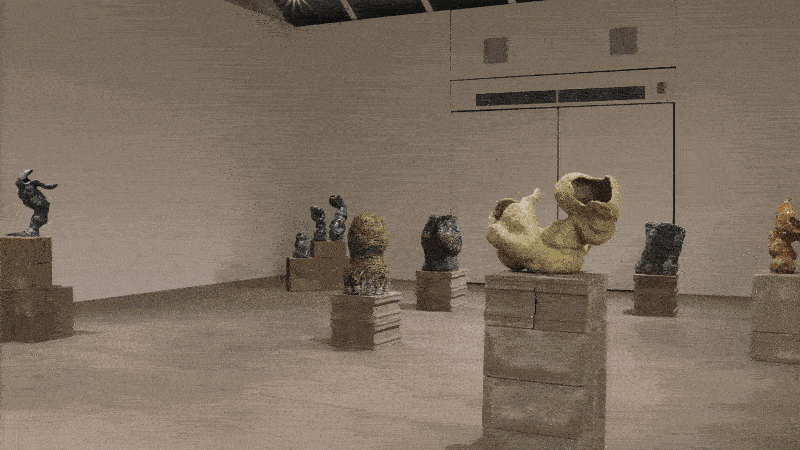 VAIS, in Art Building 109, is a professional quality sound and video capable gallery space and the showcase for our young artists participating in grant-supported shows and projects, or working collaboratively with faculty to break new ground. The space serves visiting artists, BFA Idea Grant Project solo exhibitions, the Sculpture/Ceramics Senior Show, the Video/Animation Night showcasing students' work, and more. Every fall semester, VAIS serves as a non-traditional classroom for the 3D section of Foundation Studio Concepts, introducing students to direct invention with materials in space.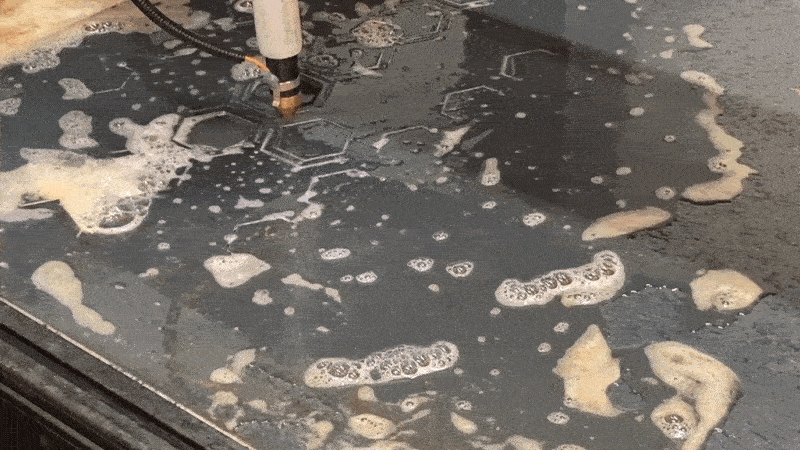 A plasma cutter can cut CAD drawings out of steel, brass, alumnimum and more.