Connect with Art & Art History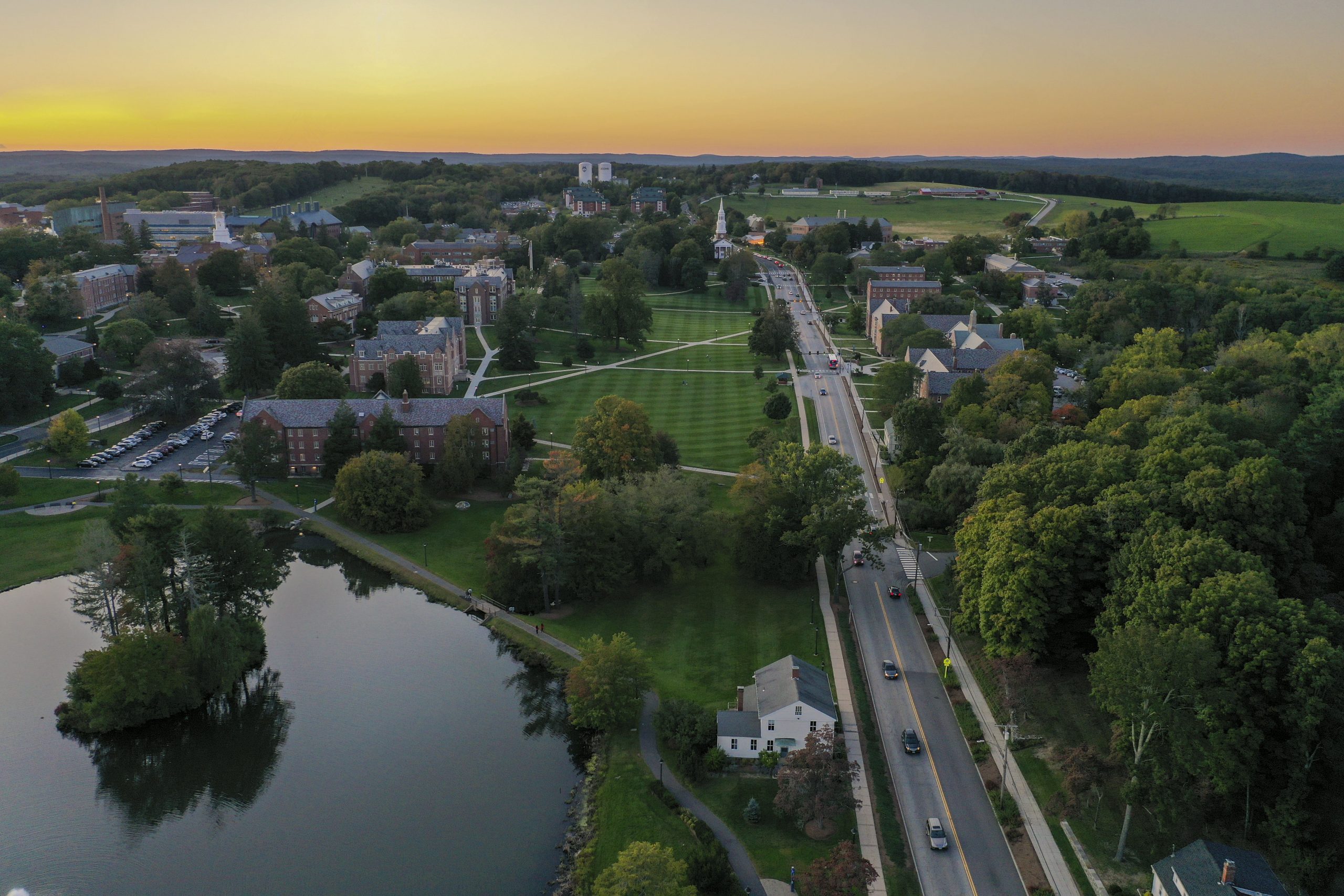 The Department of Art & Art History is excited to welcome visitors! For those who can't visit right now, our many social media channels showcase activities and updates across all our concentrations and venues and are featured throughout this site wherever you see a social media icon.
Campus & Department Tours
If you are interested in a tour of the Department of Art & Art History and its facilities, register for a 60-minute School of Fine Arts walking tour, which are offered each week. Click here to register for a tour.
Open House
Open House is a time for students and parents to visit the campus, learn more about UConn and the Department of Art & Art History, and meet the faculty. Prospective students and their families begin the day at Gampel Pavilion and then visit the Department of Art & Art History for an information session with faculty and tours of our facilities. Open House dates and registration information is available at the University Admissions
Directions to Art & Art History
Take Interstate 84 to Exit 68 (Route 195 Mansfield/Tolland/UConn).
Go south on Route 195 for about seven miles (going past Route 32 and Route 44). About one-half mile after Route 44 you will come to a traffic light on top of a hill at the entrance to UConn. Stay on Route 195 and go through three more lights. You will see a pond on your right. Go straight through the light. Turn left onto Dog Lane and park in the public parking garage on Dog Lane. The parking garage is part of the new Storrs Center development. The Fine Arts Complex is located across the street from the Storrs Center. The Department of Art + Art History is located at 830 Bolton Road.
Art & Art History Contact Information
University of Connecticut
School of Fine Arts
Department of Art & Art History
830 Bolton Road, Unit 1099
Storrs, Connecticut  06269-1099
(860) 486-3930
School of Fine Arts Undergraduate Admissions Coordinator:
Celeste Jacobs
(860) 486-2678